Toy symbols for all your toy boxes! Mark boxes and drawers so children and adults(!) know where things should be stored before and after play!
The symbols are available in four colors and two sizes. You can mix and match what suits your toy collection and storage best.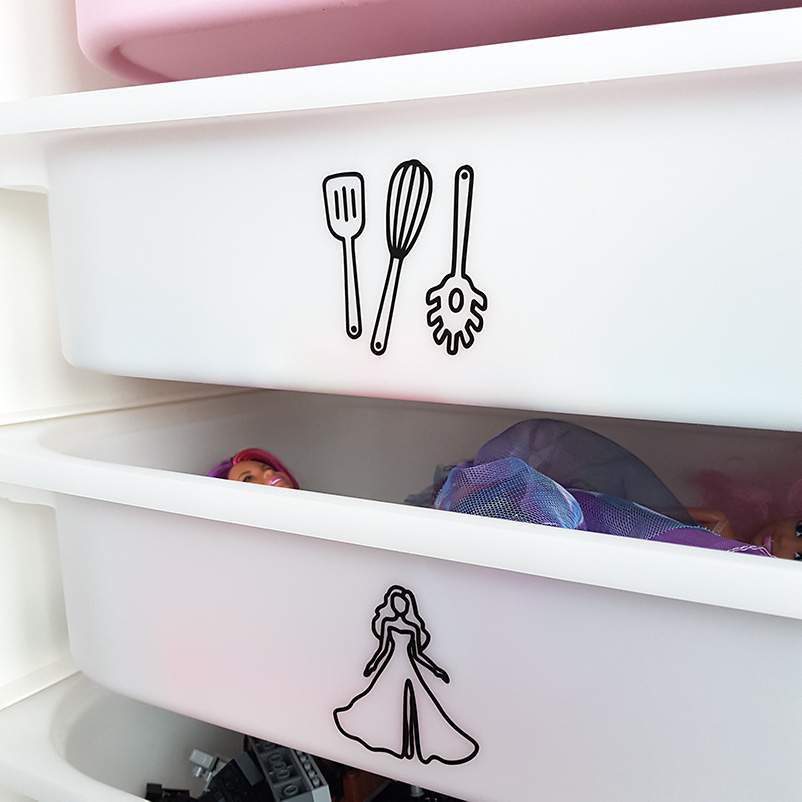 Small symbols
The small symbols measure a maximum of 6×6 cm and fit all boxes and drawers that have a smooth surface of approx. 7×7 cm.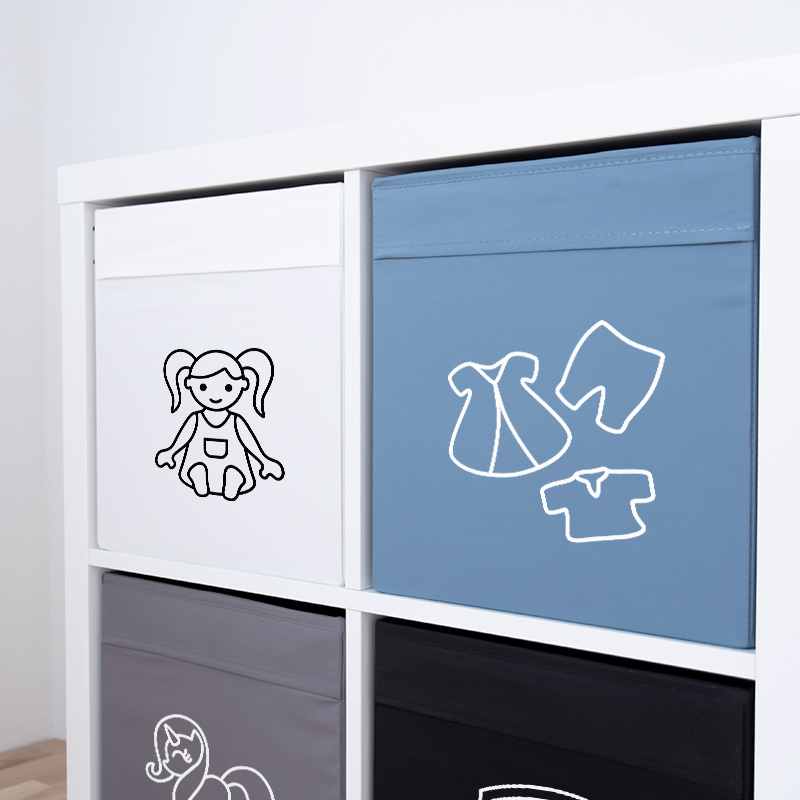 Large symbols
The larger symbols have a maximum measure of about 15 cm and will fit perfectly on a surface measuring at least 20×20 cm.
| | |
| --- | --- |
| | |
| | |
| | |
| | |
| | |
| | |
| | |
| | |
| | |
| | |
| | |
| | |
| | |
| | |
| | |
| | |
| | |
| | |
| | |
| | |
| | |
| | |
| | |
| | |
| | |
| | |
| | |
| | |
| | |
| | |
| | |
| | |
| | |
| | |
| | |
| | |
| | |
| | |
| | |
| | |
| | |
| | |
| | |
| | |
| | |
| | |
| | |
| | |
| | |
| | |
| | |
| | |
| | |
| | |
| | |
| | |
| | |
| | |
| | |