The shelves and accessories in the Kallax series from IKEA can be used for many fun projects! At the Kulform store you can find the decor for your Kallax hack!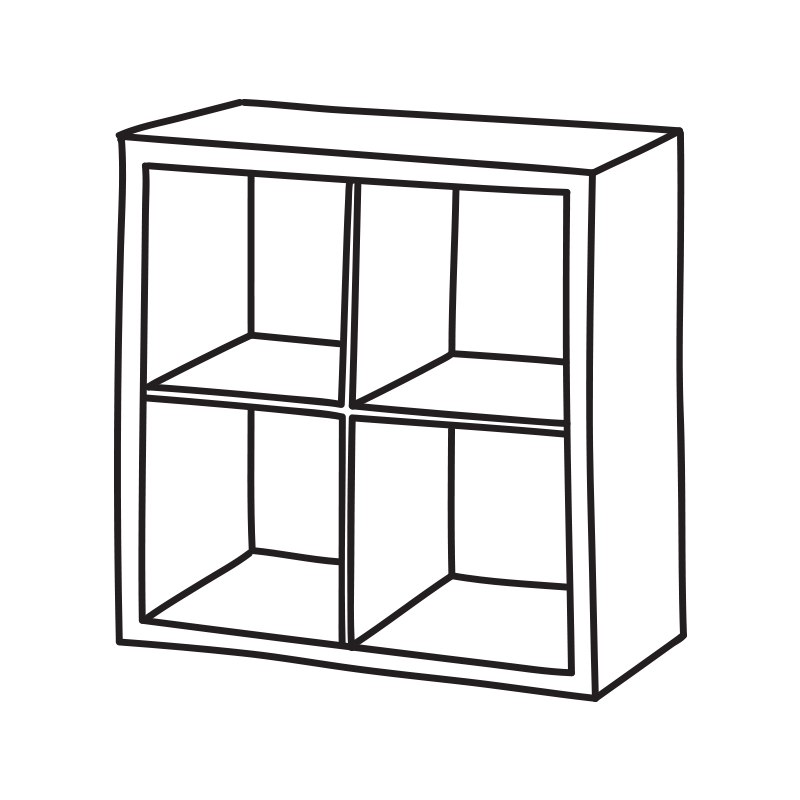 Details tailored to fit Kallax
Inspiration
Find your piece of furniture
If you don't have any Kallax shelf, you may of course go to IKEA and buy one, but with a little luck you might just find a used piece at Blocket (Swedish site) or through Facebook marketplace!