The Eket series from IKEA, with cabinets and modules in two different depths, makes a perfect base for creating units for a play kitchen! Build a refrigerator or a small stove.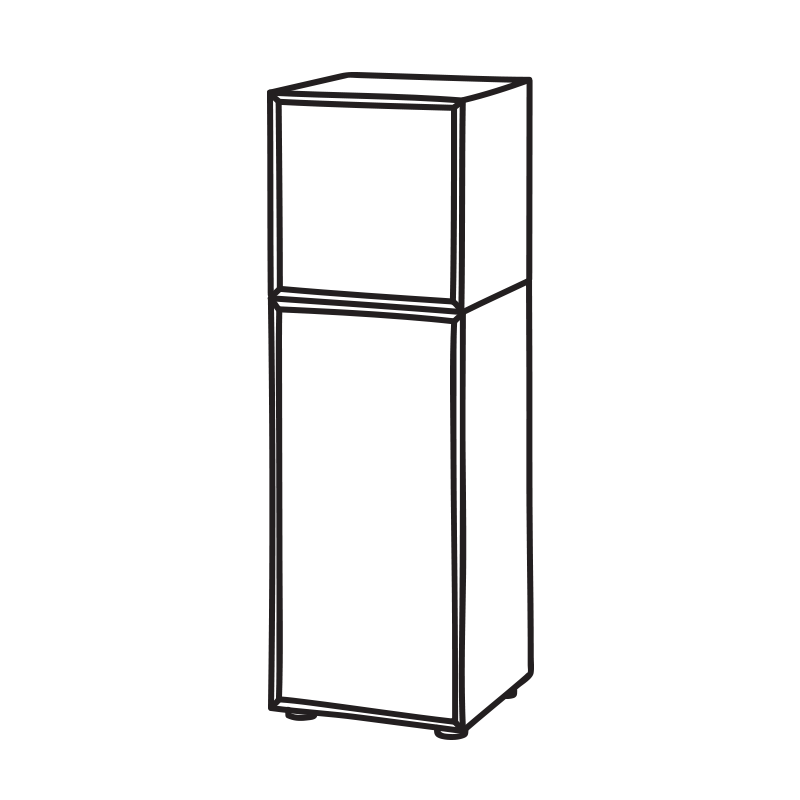 Details tailored to fit Eket
Inspiration
Find your piece of furniture
If you don't have the cabinet or shelf unit you need, you may of course go to IKEA and get it. But with a little luck, you might find what your are looking for at Blocket (Swedish site) or by searching Facebook marketplace!