Do you want to make the play kitchen Duktig more personal? Here you will find buttons for the microwave, knobs for the oven, decor for the oven doors and more. Details that make the kitchen more complete and the playing more fun! Choose the parts and colors that suits your makeover the best!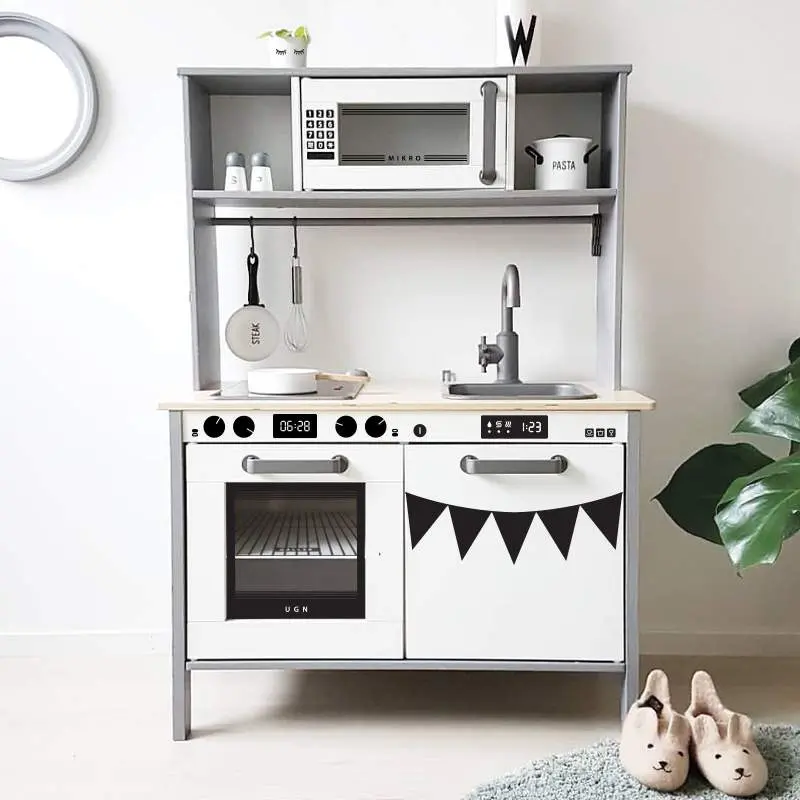 Details tailored for the Duktig kitchen
Order among the kitchen accessories
When the amount of accessories for the toy kitchen increases, it can be fun to fix some nice storage for it all. If you want to label boxes and toy storage, there are several symbols related to the kitchen available here at Kulform: kitchen utensils, tea tableware, chef's clothes, vegetables, fruit and ice cream!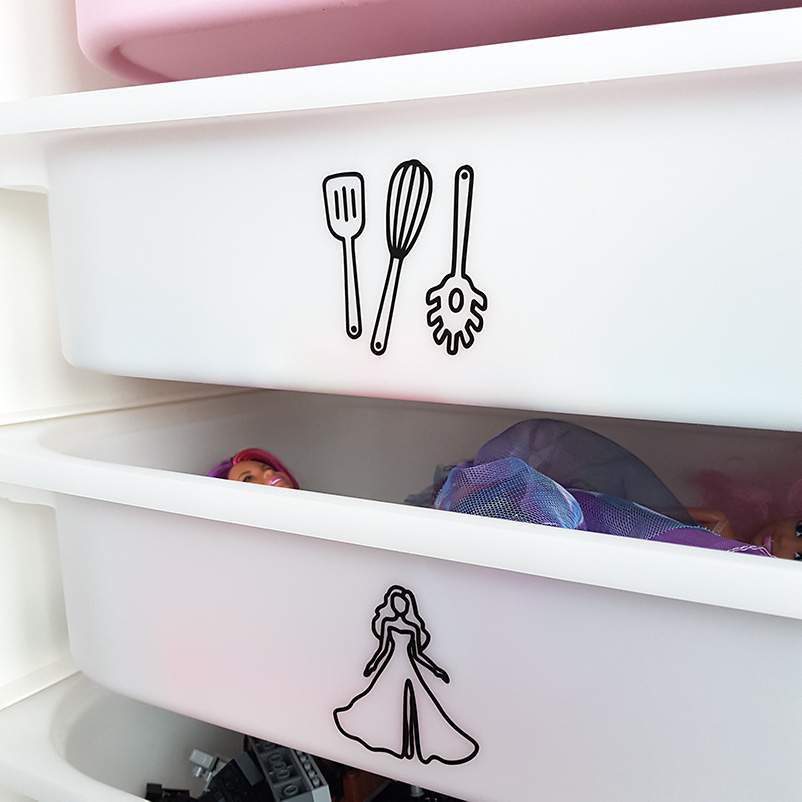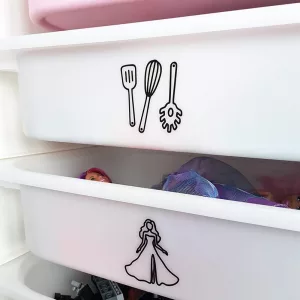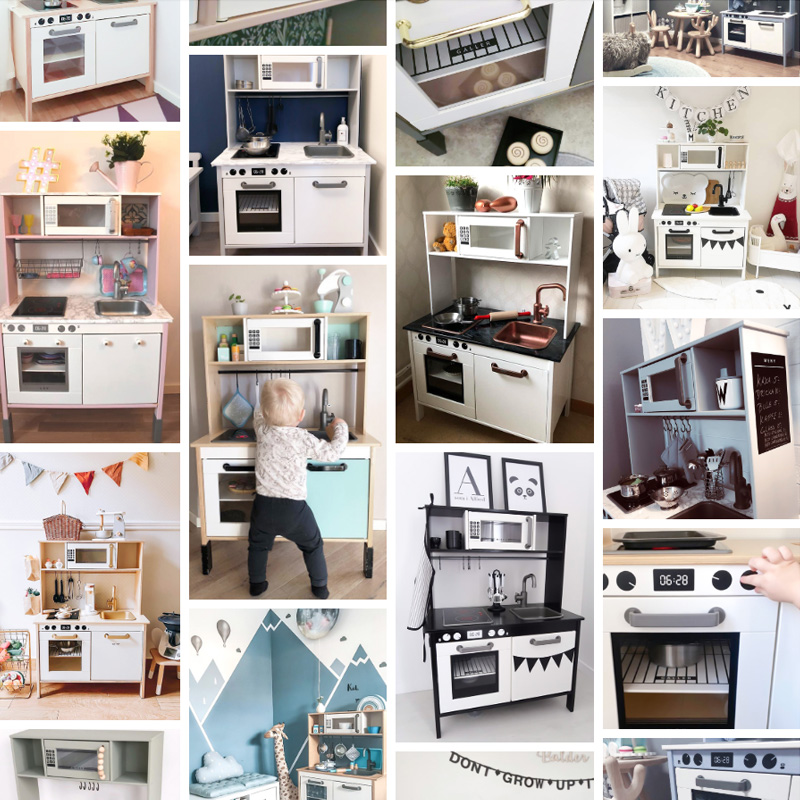 Inspiration for your Duktig makeover project
Would you like some more ideas on what you can do with the Duktig kitchen?
Find your play kitchen
Are you looking for a Duktig play kitchen, you may of course find one at IKEA, but don't forget to keep an eye at the used furniture market! Have a look at Blocket (Swedish site) or use Facebook marketplace and you might find something!