Make an existing kitchen extra nice or create a toy kitchen yourself by converting a shelf, a table or a small cupboard! Here you will find decorations for everything that belongs to the kitchen – stove, oven, microwave and refrigerator. If you want to combine kitchen and laundry, there are the details to arrange this too!
Which piece of furniture do you want to redo?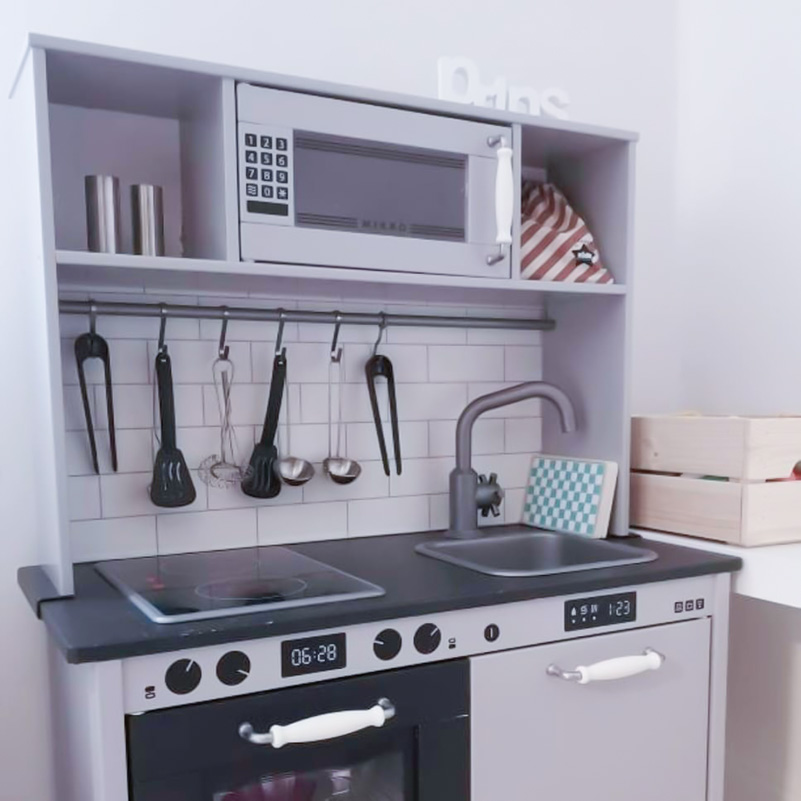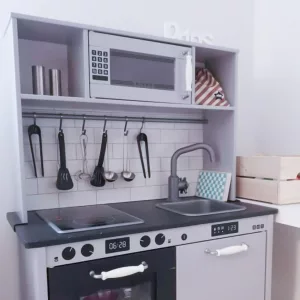 DUKTIG
EXTRA EVERYTHING FOR IKEA'S MOST POPULAR KITCHEN
Add buttons to the microwave, knobs to the oven and maybe a dishwasher or washing machine? Pick and choose among the options!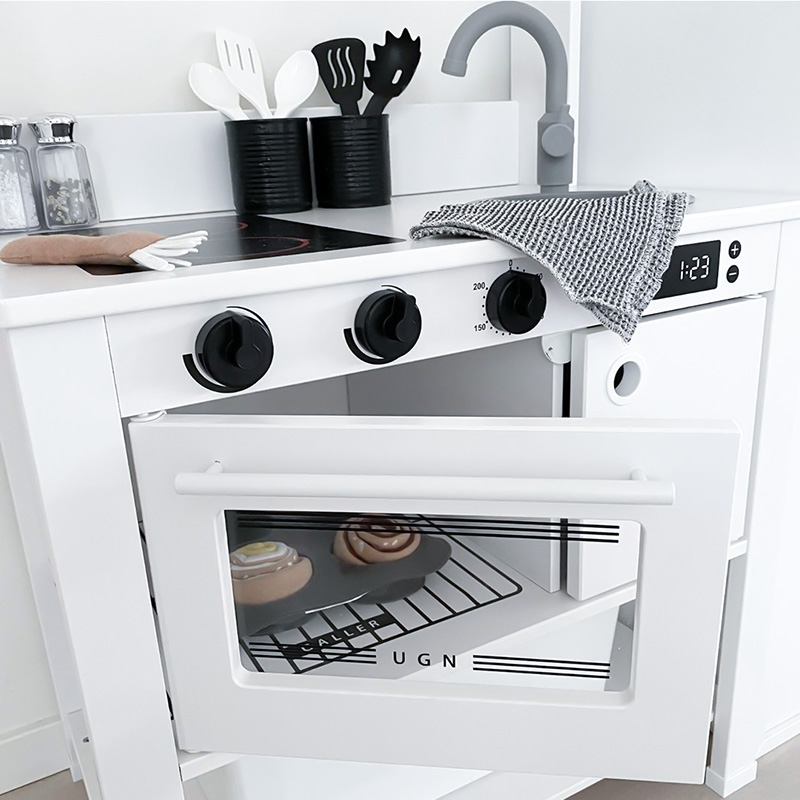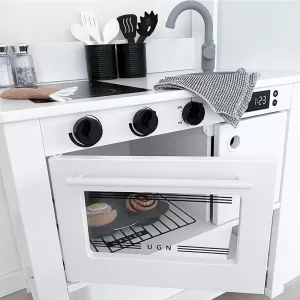 SPISIG
MORE FUN FOR THE BEAUTIFUL MINI KITCHEN FROM IKEA
Spiffed up oven door, grates in the oven and a display for the stove give the mini chef more to work with!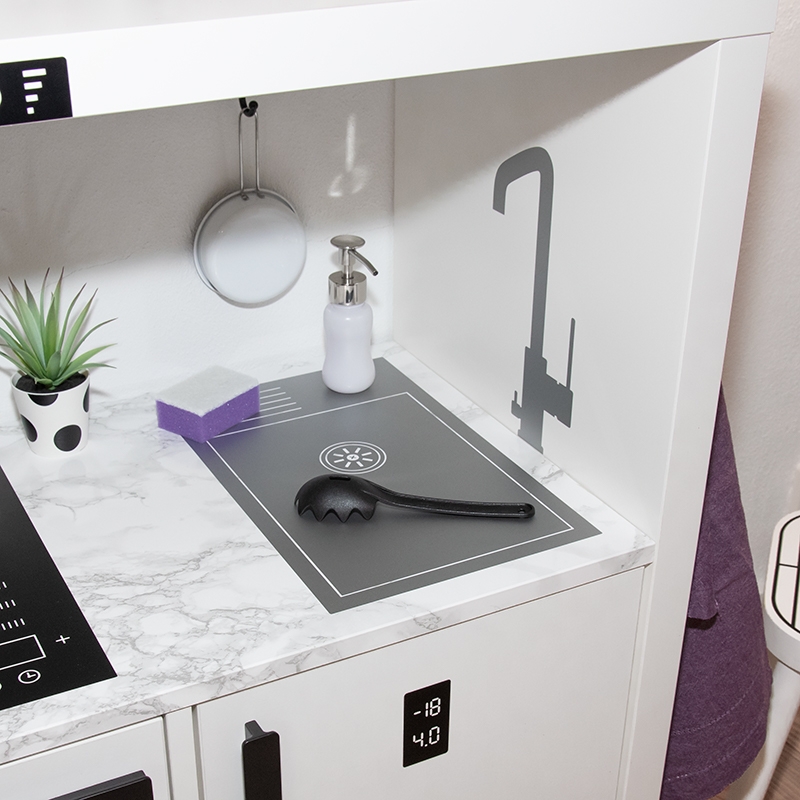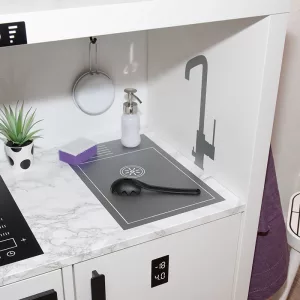 KALLAX
THE SHELF THAT BECOME BOTH KITCHEN AND LAUNDRY ROOM
Put cabinets in the shelf and adjust a little and the piece can become the best toy kitchen. Choose as many functions as you can fit!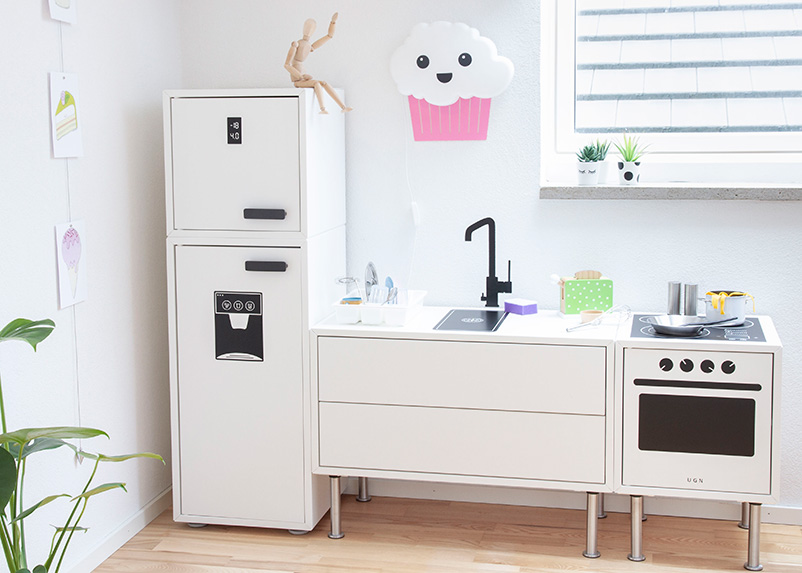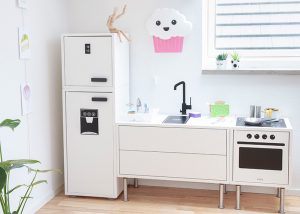 EKET
NICE FURNITURE BECOME BEAUTIFUL KITCHEN MODULES
Build a refrigerator that matches Duktig or create a complete kitchen with stove, dishwasher, sink, etc.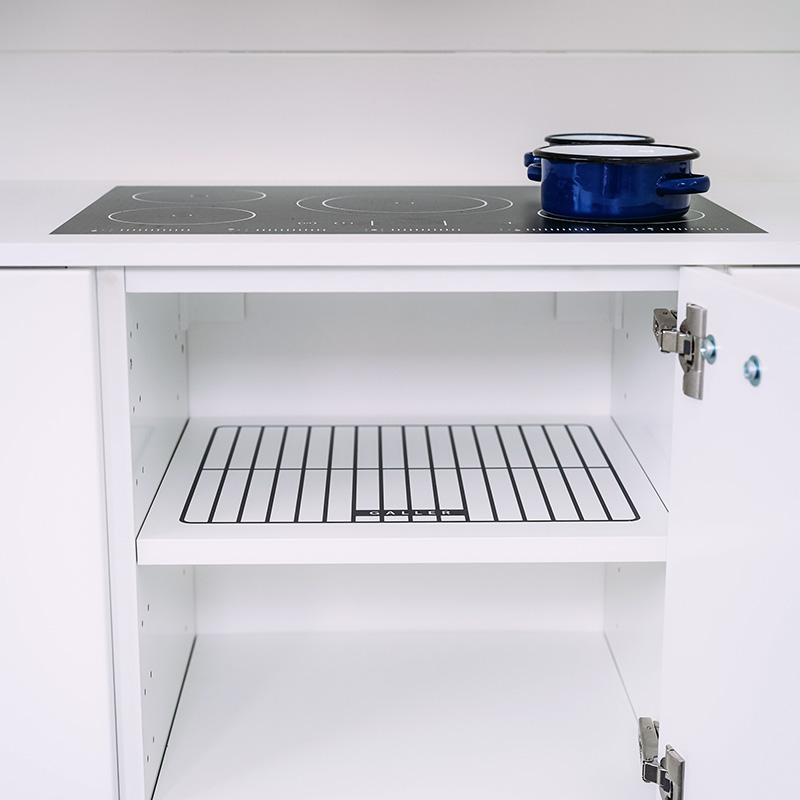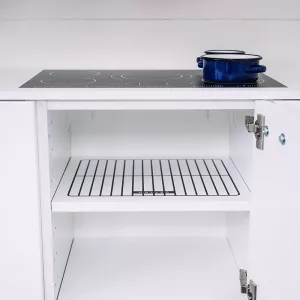 METOD
KITCHEN FRAMES FOR BOTH ADULTS AND CHILDREN
Make a kitchen island or decorate the playhouse. Transform the kitchen frames with the help of tailor-made stickers!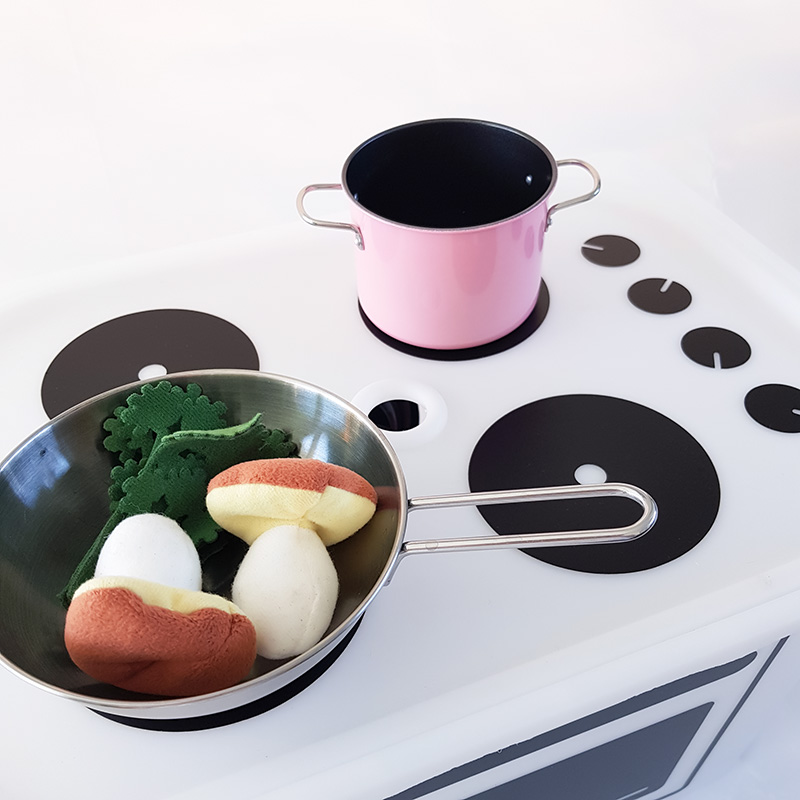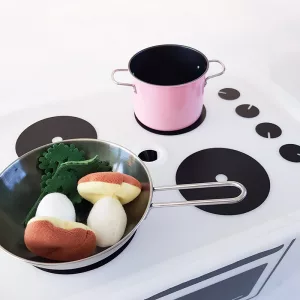 TROFAST
THE TOY BOX BECOME A PORTABLE KITCHEN
Oven door on the front and stove or grill on the lid and voila, the toy box has turned into a kitchen!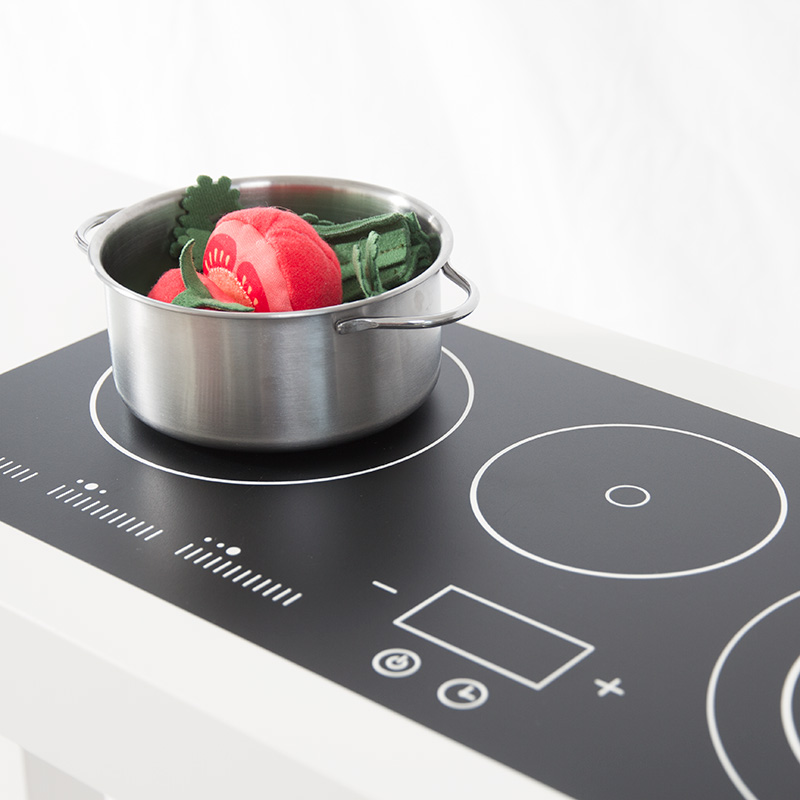 LACK
A SHELF, TV BENCH OR TABLE WILL BE SOMETHING NEW
Endless possibilities to create a toy kitchen with stove, sink and anything else the mini-chef could wish for.
Instead of starting from a particular piece of furniture, you can focus on the functions you want to achieve in your toy kitchen. Find the stick that you like best and match it with a piece of furniture or build something that fits, if you have the opportunity!
Decor to fix: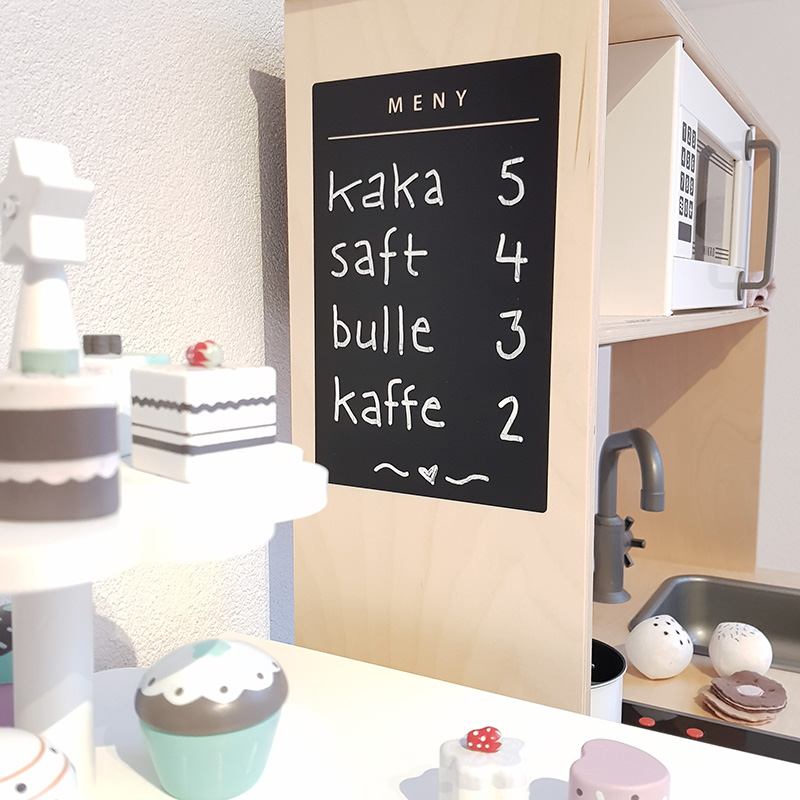 Don't forget to arrange for the mini-chef to display his menu! Maybe it will be relevant to start a cafe or ice cream kiosk and then the price list is of course important to display!
Order among the kitchen accessories
When the amount of accessories for the toy kitchen increases, it can be fun to fix some nice storage for everything. If you want to label boxes and other storage, there are several symbols related to the kitchen: kitchen utensils, tea set, chef's clothes, vegetables, fruit and ice cream!