Do you want to make the Spisig kitchen more personal? Here you will find decals for the oven, extra buttons and a display so that your little chef will get more to play with! You decide what details you need and which color will suit the makeover you have in mind!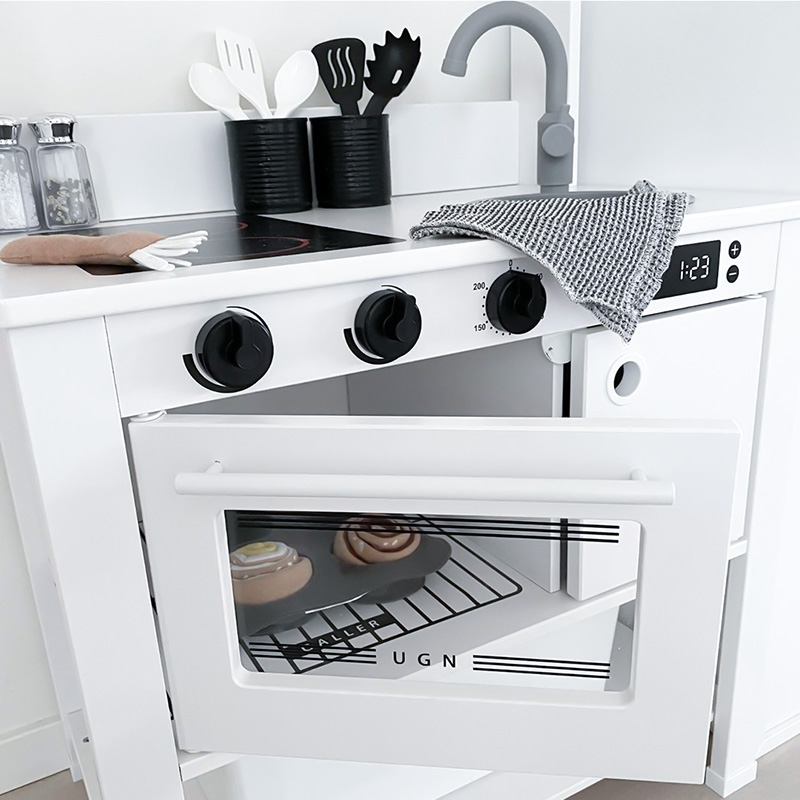 Details tailored for the Spisig kitchen
Find your play kitchen
Are you looking for a Spisig play kitchen, you may of course find one at IKEA, but don't forget to keep an eye at the used furniture market! Have a look at Blocket (Swedish site) or use Facebook marketplace and you might find something!